FS - Understanding Your Creative Practice: An Interactive Workshop
Description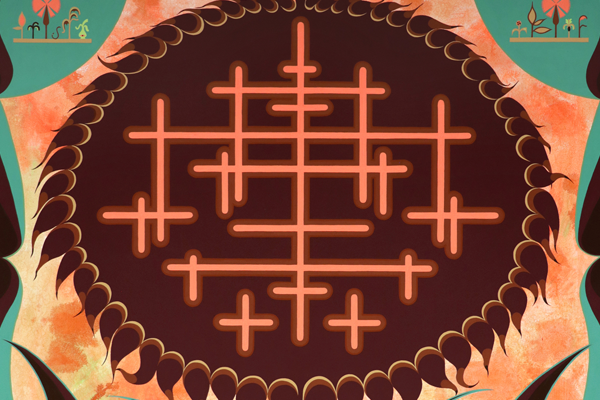 Understanding Your Creative Practice: An Interactive Workshop
When you understand your own creative practice, everything falls into place. We are able to trust our intuition, playfully explore our interests, narrow focus where necessary, communicate our intentions to others, and follow up on complex projects. This interactive workshop will teach you how to use brainstorming and mind mapping to enlarge your fields of thought and action. Participants will also learn to ask questions to create clarity about the determining stimulus behind a project idea which will enable you to choose and develop ideas. These practices will help you gain confidence and clarity about your practice and understand obstacles, limitations, or pressure as tools that enhance creativity.
During this session we will analyze other artists' decision-making processes, engage in (short) individual in-class activities, and exchange ideas in a group discussion. It is designed for creative practitioners who want to embark on an expedition, expand ideas, shape specific projects, and make sense of their unique creative path as a whole.
Event Breakdown
What: Understanding Your Creative Practice: An Interactive Workshop
When: March 27, 2023 12:00 PM - 2:00 PM ET
Where: Online via Zoom Meeting
Audience: All disciplines
Cost: $15 for NYFA-affiliated artists (Fiscally Sponsored, NYC Women's Fund, NYSCA/NYFA Artist Fellows, Immigrant Artist Mentoring Program artists) and $20 for the general public.
Register: Click here to register. You will receive an email with information about how to access this webinar before the event. You may attend the session(s) using either a Mac or PC computer (with speakers), standard phone, smartphone, or tablet device. This webinar takes place on Zoom. Strong wifi or hard-wired Internet connection is preferred.
Questions: Email sponsorship@nyfa.org
Recording: This meeting will not be recorded.
------
Presenter Bio
Gloria Zein is a visual artist based in Berlin. She has studied Architecture, Philosophy, and Fine Art in Darmstadt, Vienna, Paris, and London. She holds an Architecture degree from Technical University, Vienna, and a Fine Art degree from Chelsea College of Art and Design, London.
Zein has been commissioned to work for the 8th Biennale Internationale d'Art Contemporain de Melle, France, by Goethe-Institut London; and Kunstverein Langenhagen and the United-Nations-Campus in Bonn, both in Germany. She has been awarded several prizes, including the Cass Prize for Sculpture and the Bursary Award from the Royal British Society of Sculptors in London.
Her works have been shown at numerous international institutions and venues including Hamburger Kunsthalle, Kunstverein Hannover, Kunsthaus Nürnberg, and Zentrum für Aktuelle Kunst Berlin, all in Germany; 14th Krasnoyarsk Museum Biennale, Russia; OUTPOST Norwich, UK; Madrid Abierto, Spain; Kunsthal Viborg, Denmark; and Lithuanian National Gallery of Art / Vilnius, to name a few.
Zein has taught at institutions including the Architecture Department of Technical University Braunschweig, Germany. Since 2020, she has taught creative thinking techniques.
------
By registering for this event, you acknowledge that your email address will be added to the NYFA mailing list to receive NYFA's free bi-weekly e-newsletter, NYFA News. The newsletter features news about programs and events that are free and open to the public and professional development and awards opportunities for artists. You can unsubscribe from this list at any time.
The New York Foundation for the Arts (NYFA) was established in 1971 to empower artists at critical stages in their creative lives. Today, the nonprofit organization's programs and services are far-reaching and are rooted in a wealth of physical and online resources. This program is part of NYFA Fiscal Sponsorship, which increases funding opportunities for individual artists and emerging arts organizations in all disciplines by allowing them to raise funds using NYFA's tax-exempt status as a 501(c)(3)-classified organization.
Image Detail: Amie Cunat (Fellow in Interdisciplinary Arts '21); "Blood Orange Telepathy;" 2020; flashe, ink, and gouache on canvas