FS - LLCs, S-Corps, Sole-Proprietor, and Other Business Entities for Artists – Explained!
Description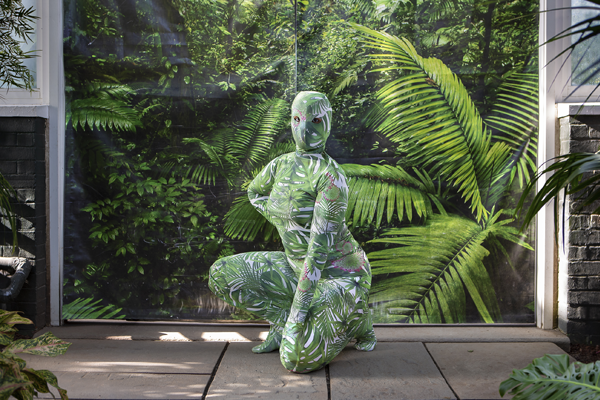 LLCs, S-Corps, Sole-Proprietor, and Other Business Entities for Artists – Explained!
A help or a headache? Worth it or not worth it? Artists often hear that they should form an LLC or other business entity, but they are rarely given a clear idea as to why or why not.
Rus Garofalo from Brass Taxes is here to help! This workshop will review questions to consider when you earn income from your creative work and will explain the common types of business entities artists use.
This workshop will address questions such as:
Does using an LLC or business entity save me money on taxes?

Does an LLC or business entity provide me with any legal protections?

What can I use a business entity for and what can I not use it for?

I want to go to grad school and will need financial aid. How will this affect my income?

What are other reasons I should consider using an LLC or business entity?

Is this going to create a big headache and more paperwork for me?
Event Breakdown
What: LLCs, S-Corps, Sole-Proprietor, and Other Business Entities for Artists – Explained!
When: May 4, 2023 6:00 PM - 7:00 PM ET
Where: Online via Zoom Webinar
Audience: All disciplines
Cost: Free; pay what you wish
Register: Click here to register. You will receive an email with information about how to access this webinar before the event. You may attend the session(s) using either a Mac or PC computer (with speakers), standard phone, smartphone, or tablet device. This webinar takes place on Zoom. Strong wifi or hard-wired Internet connection is preferred.
Questions: Email sponsorship@nyfa.org
Recording: This webinar will be recorded and shared with all previously-registered participants after the session concludes. The recording will be available for viewing up to 30 days after the scheduled date and will not be available for download. A recording of this event will not be available for purchase after the event registration closes.
------
Presenter Bio
Rus Garofalo founded Brass Taxes and at the time was making his living as a video editor, while working on becoming paid as a writer/performer. He started in standup and then moved to improv at UCB and the Magnet theater. Creating Brass Taxes became his favorite activity, and in 2015 he moved to St. Louis. He has a daughter and stepson.
Brass Taxes is a team of tax preparers who promise to deliver personalized tax guidance with a focus on transparency and education. We work to humanize the tax experience. We promise to ask you questions to understand your work life and what is important to you. In addition to being tax experts, our team comes from a myriad of creative backgrounds much like yourself. Aside from making for a more fun and personable appointment, our knowledge of art, music, theater, comedy, fashion, food, literature, film, podcasts, and dance (the list goes on) comes in handy when helping you figure out expenses–because we make them too.
------
By registering for this event, you acknowledge that your email address will be added to the NYFA mailing list to receive NYFA's free bi-weekly e-newsletter, NYFA News. The newsletter features news about programs and events that are free and open to the public and professional development and awards opportunities for artists. You can unsubscribe from this list at any time.
The New York Foundation for the Arts (NYFA) was established in 1971 to empower artists at critical stages in their creative lives. Today, the nonprofit organization's programs and services are far-reaching and are rooted in a wealth of physical and online resources. This program is part of NYFA Fiscal Sponsorship, which increases funding opportunities for individual artists and emerging arts organizations in all disciplines by allowing them to raise funds using NYFA's tax-exempt status as a 501(c)(3)-classified organization.
Image Detail: Joiri Minaya (Fellow in Photography '22), "Container #7," 2020, archival photo print