NYFA Arts Administrator Meet Up in Ithaca
Description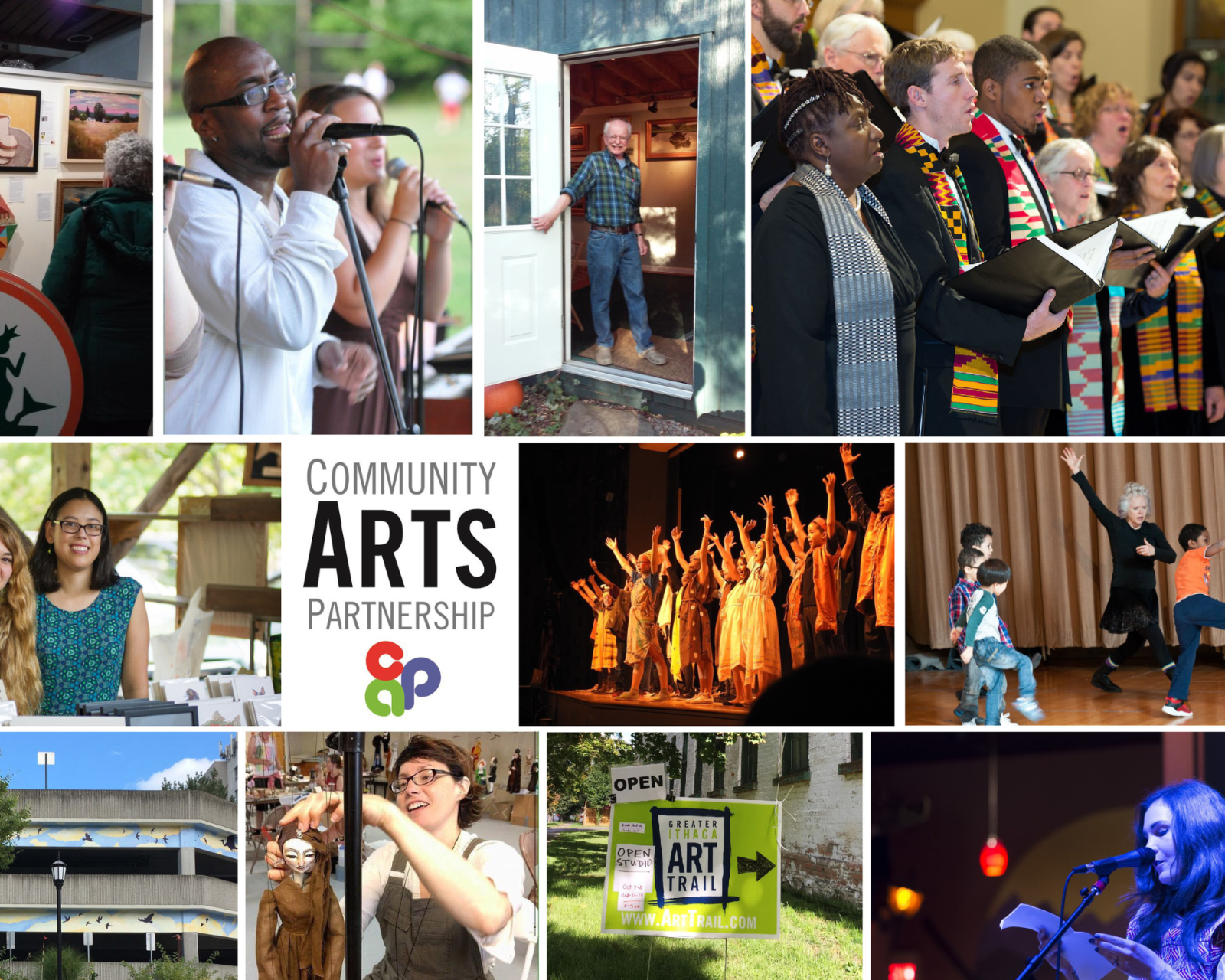 Image courtesy of Community Arts Partnership.
Arts Administrators in the Ithaca region are invited to join us, in person, on November 3, 3:00 PM - 4:00 PM EDT.
Description
Are you an arts administrator working in or around Ithaca, NY? Join The New York Foundation for the Arts, in partnership with the New York State Council on the Arts' (NYSCA) State & Local Partnerships program and Community Arts Partnership, for a social meet up to develop connections and grow your professional network in the region. The event will serve as an informal, conversational forum for arts administrators to explore strengths and challenges of the field. NYFA will also provide written leadership resources from its Leadership Initiatives. This programming is part of NYFA's entrepreneurial training in New York State.
NYFA Covid-19 Policy
Current COVID safety protocols will be observed: attendees must be vaccinated to attend - bring your vaccine card or show the Excelsior Pass (photos all suffice). Attendees are encouraged to wear masks during the event.
Event Breakdown
What: NYFA Arts Administrators Meet Up
When: Thursday, November 3, 3:00 PM – 4:00 PM EDT
Location: Community Arts Partnership, 110 N. Tioga Street (Tompkins Center for History and Culture), Ithaca, NY 14850
Audience: Arts administrators in the Ithaca and Greater Tompkins County area
Cost: Free
Registration Details: Register here
Questions: Email learning@nyfa.org


Additional Details
This event is free and open to all arts administrators, at any level in their career.
This program is made possible through New York State Council on the Arts, State & Local Partnerships with the support of the Office of the Governor and the New York State Legislature.
This program is part of NYFA Learning, which includes professional development for artists and arts administrators. Sign up for NYFA's free bi-weekly newsletter to receive updates on future programs.