Elevating Your Brand: Marketing Tips for Artists and Creatives
Description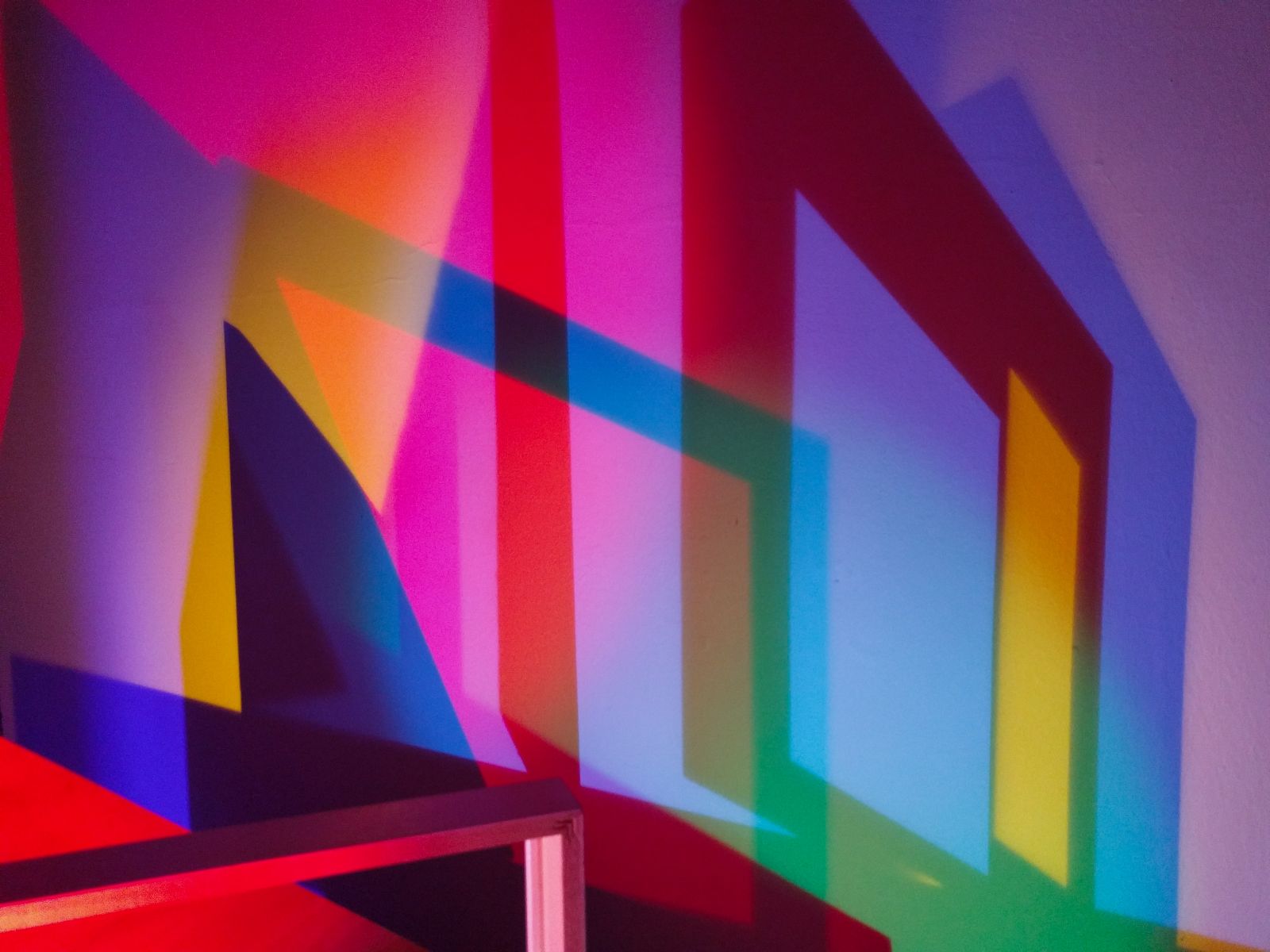 Image Detail: Lindsay Packer (Fellow in Architecture/Environmental Structures/Design '19), "False Fold," 2019, colored light and found objects
This webinar is now fully booked. Please click here to sign up for the waiting list to be informed of any cancellations.
Join The New York Foundation for the Arts (NYFA) at its next online workshop "Elevating Your Brand: Marketing Tips for Artists and Creatives." This webinar is designed to support individual artists and creatives who are looking to amplify their visibility and generate a greater following. Accessible from anywhere you have internet access, the presentation will provide strategic steps to promote the valuable assets you have to share with the world. PennyMaria Jackson, Founder and CCO of ArtzVenture, and an alum of NYFA's Emerging Leaders program, will present on the topic on Tuesday, October 26, 6:00 PM - 7:30 PM EDT.
Webinar Description:
Develop a strategy to elevate your brand and art as a creative professional. This workshop is geared toward independent artists who are looking to expand their presence and increase their community. By the end of the webinar, you will have an outline to guide you on a journey to greater visibility.
Topics will include:
● Online Presence
○ Artist Profile
○ Virtual Portfolio
● Marketing Strategy
○ Building Community
○ Finding Audiences
○ Creating Partnerships
○ Sharing Your Story
Presenter: PennyMaria Jackson, Founder and CCO of ArtzVenture, and an alum of NYFA's Emerging Leaders program
Title: Elevating Your Brand: Marketing Tips for Artists and Creatives
Location: Zoom Webinar Platform, online and anywhere you have Internet access
Program Fee: Free
Questions: Email learning@nyfa.org
The online workshops will be recorded and shared with all previously registered participants after the session concludes. It will be available for viewing up to one month after the workshop date.
Presenter bio:
PennyMaria Jackson is a dedicated arts professional, enthusiast, and advocate with more than 12 years of experience. Throughout her career, she has worked with renowned arts companies and events including The Apollo Theater, Alvin Ailey American Dance Theater, Tony Awards Gala, and various fundraisers and theatrical opening nights. PennyMaria's experience encompasses marketing, communications, audience development, community engagement, patron activations (including augmented and virtual reality), live streaming, and cultural and corporate partnerships ranging from Coca-Cola to CitiBank, and Spotify to HBO. Specifically, her marketing campaigns have promoted performances and artistic events featuring artists and entertainers such as Jason Moran, Ronald K. Brown, Ta-Nehisi Coates, Common, and Oprah Winfrey, among others.
Additionally, PennyMaria has generated equitable and accessible arts experiences through her management of projects with various funders including the Wallace and J. L. Greene foundations. She has also collaborated with Manhattan Community Boards to secure funding for Harlem artists and arts companies being negatively impacted by gentrification/urban renewal. In 2020, she launched ArtzVenture, her own cultural communications agency that supports artists, arts professionals, and cultural institutions. Utilizing the power of the arts as a driving force, she is dedicated to bridging the gap between cultures for decades to come.
PennyMaria was born and raised in Miami, Florida where her artistic world flourished at the African American Cultural Arts Center. She ultimately earned an M.A. degree in Arts Journalism from Syracuse University's Newhouse School of Communications.
This program is part of NYFA Learning, which includes professional development for artists and arts administrators. Sign up for NYFA's free bi-weekly newsletter to receive updates on future programs. Please consider donating to NYFA if you like our programs and events.