2023 Hall of Fame Benefit
Description
Thank you for supporting this year's Hall of Fame benefit! We look forward to honoring NYSCA/NYFA Artist Fellows Marylyn Dintenfass and Carmelita Tropicana, Anne del Castillo (MOME), and Patron of the Arts Brookfield Properties​​​​.
Your generosity is greatly appreciated!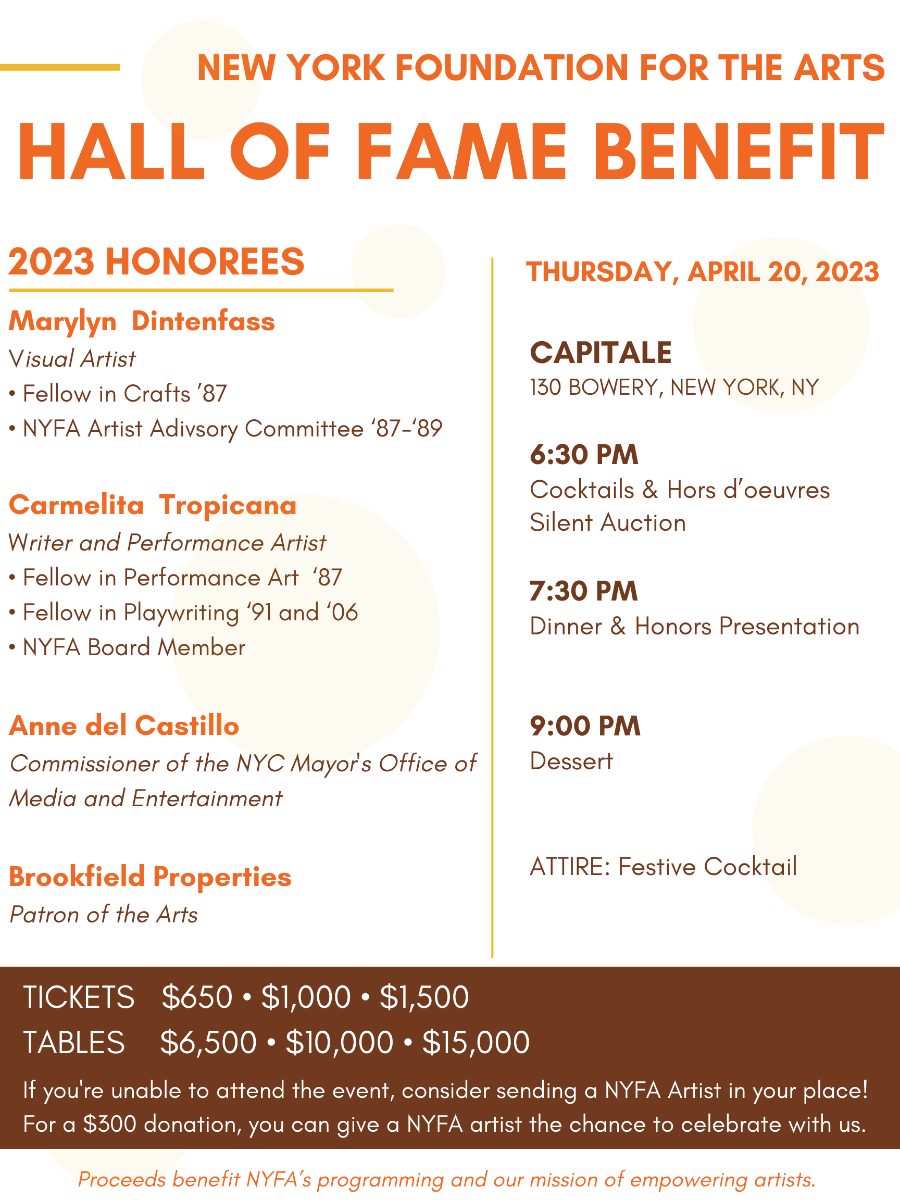 NYFA's Hall of Fame recognizes visual, literary, and performing artists who have received NYSCA/NYFA Artist Fellowships and have had a profound impact on the arts through their creative work, and patrons of the arts who have championed the value of the arts in the world around us.